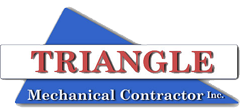 Triangle Mechanical Contractor, Inc. Commercial Plumbing Contractor, 100 U.S. Highway 70, Garner, NC, 27529 Phone : 919-779-1210
Design Build Commercial Plumbing, RTP NC

Design Build Commercial Plumbing Services
As a leading design build commercial plumbing contractor in RTP and surrounding areas, Triangle Mechanical Contractor has provided plumbing services for many design build projects for a variety of projects in Raleigh, Durham, Morrisville, Chapel Hill, Wake Forest, Goldsboro and surrounding North Carolina areas. Some examples of our commercial and industrial plumbing work can be found at the following locations:
The West – Multi Use


Lakeview Provillion – Multi Use


Quorum Center


The Creamery


Atrium Center


Blue Ridge Center


430 Davis Drive


Keystone Park


Seymour Johnson Air Force Base – Consolidate Support Center


RTI Center
Perimeter Park

1700 Building
2250 Building
1800 Building
Time Warner Cable



Enterprise Center


Wood Lake Center


Walnut Creek


Polk Youth Center Relocation


Carillion Center


Regency Forest


Biologics


Crabtree Parking Deck Expansion


Tryon Office Building
Don't miss our Projects Gallery!
For your next Design Build industrial or commercial plumbing project, call us at: (919) 779-1210.