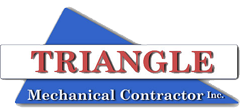 Triangle Mechanical Contractor, Inc. Commercial Plumbing, 100 U.S. Highway 70, Garner, NC 27529 Call: 919-779-1210
Hospital Plumbing Services, RTP NC

Hospital Plumbing Projects, Medical and Healthcare Facilities, Commercial Plumbing Contractor, RTP NC
Triangle Mechanical Contractor is a leading hospital, medical and healthcare plumbing contractor in RTP and surrounding areas of North Carolina. We have provided hospital plumbing services for design build projects, new hospital builds, hospital renovations and hospital additions. Some examples of our hospital plumbing services can be found at:
Rex Hospital

Emergency Room Expansion
Cancer Area Renovation
Duke Raleigh North

Surgery Expansion
MRI Expansion
Biplane Expansion
Nuclear Medicine Renovations
CT Scan Renovation
Medical Equipment Replacement
Mobile Imaging



WakeMed

Dental Renovation
NICU Renovation



Durham Regional Hospital

MRI Addition
Women's Center Renovation



Wesley Long Community Hospital
Nash County Hospital

Day Hospital Renovation
PET Scan Renovation



Cape Fear Valley Medical Center

Nursery Addition
Pediatric Emergency Room Renovation



Granville Medical Center

Emergency Room Expansion
Boiler Plant



Duke University Medical Center

Children Health Center Renovation
Dietary Renovation
Pharmacy Renovation
Rounding Center
Clinical Engineering
If you are in need of hospital, medical or healthcare facility commercial plumbing services, call us at: (919) 779-1210
Learn more about our other industrial and commercial plumbing services for RTP North Carolina.