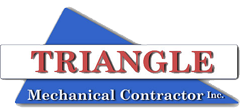 Triangle Mechanical Contractor, Inc. Commercial Plumbing Contractor, 100 U.S. Highway 70, Garner, NC, 27529 Phone : 919-779-1210
Certified Medical Gas Piping Services, RTP NC

Certified Medical Gas Piping Services
Triangle Mechanical Contractor is a Certified Medical Gas Piping Installer. We are proud to have provided certified medical gas piping services for many of the major hospitals and healthcare facilities in RTP and surrounding areas. A sampling of our certified medical gas piping services can be found at:
Wake Medical Center
Rex Hospital
Duke Raleigh Hospital
Duke University Medical Center
Moses Cone Hospital
Granville Medical Center
Johnston Memorial Hospital
NCSU – Terry Center Veterinary Hospital
If you are in need of certified medical gas services, please call us at: (919) 779-1210
Learn more about our commercial plumbing services.